Welcome In  Realm of Customization
This place is for pouring into leatherwork topic. If you are interested in backstage stories, what hide behind ideas and designs, what is my creation core, why and how I go trough the whole making process  take a cuppa and read my notes from work stories.
Kat
As embodied artist I always had this dillema: if I do the usable item, and use a craft techniques, but still I deeply desire to create singular objects- should I call it ART or CRAFT. or Art craft? So, I execute the design with the best possible way using all my...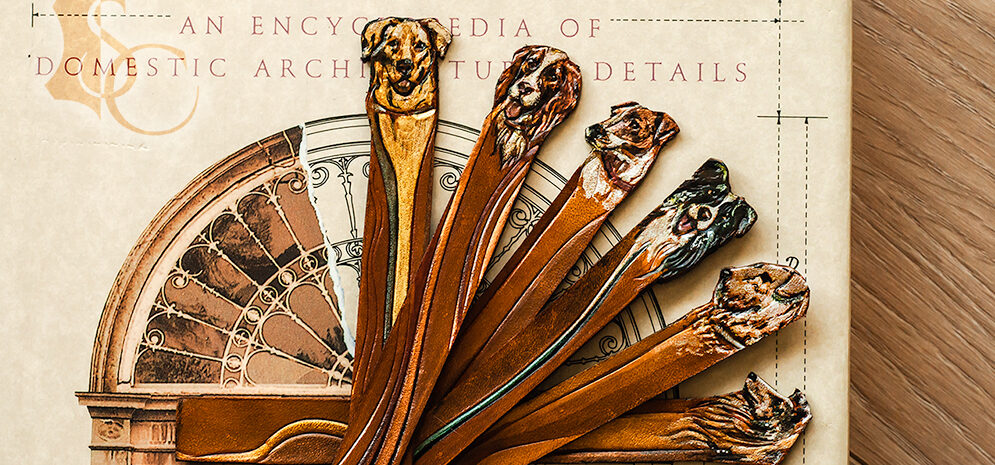 There is no better time than Christmas time for giving an unique gifts. Past couple years me and Magdalena were very busy at Silverclock to finish all orders on time, and- like in case of a birthday gift- our customers appreciated much more any customized items....
Butterflies & Moths Collection
 DID YOUREAD THAT YET?
 HOW IT STARTED
SO the beginnings of the beginning…We have an own term of hand made aesthetic. Our creation are individually designed, with a huge atention to the details. We are NOT  just-put-already-existing-modules-togedher. We make things from the plain piece of leather; hand carving, hand painting. WE willing to make them SINGULAR. An HAUTE-COUTURE of Leatherworks.
Chat With Maker
Any question about the products or the idea?  You wondering can you get fully customized item?Do not hesitate to contact me:)
Define and Own Your Style
I am defining my style to many directions, and my style defines me.